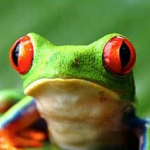 He looks like Mike Wazowski
I LIVE IN your mom
MY OCCUPATION IS your mom
I AM your mom
I THREW A CUP AND IT LANDED ON THE BOTTOM
u smell like justen beeber ate kanye west and couldn't stop having diarrhea so he ate his diarrhea and something went wrong with his body and he vomited out the diarrhea, but ate it again
stop doing those words and come eat dinner andy
LIKE COMMENT PIE SUBSCRIBE
WHAT DONT U UNDASTAN APJ SAID HE LUV PIE NOT CAK COMFIRNED ON CHAT C LOOK
YA HE LUVS PIE NOT CAK CONFIRMED I LAVS CHEESE NOT CAK NOPT PIE CONFIREDMED
i think i just sneezed out of my mouth
accidentally swallowed my fingernail
I, WikiaFrog, vote for 001 and Donald Trump.
and most of all, I'd like to thank my wife WikiaFrog. Thank you for always being there for me and letting me lick your eyeballs when I needed too. I will never forget you.
watatsui sounds like a korean dish
someone made a meme of one of my teachers by pasting his head on a pigeon
what if your mom is just a test
Ad blocker interference detected!
Wikia is a free-to-use site that makes money from advertising. We have a modified experience for viewers using ad blockers

Wikia is not accessible if you've made further modifications. Remove the custom ad blocker rule(s) and the page will load as expected.